4-11-2017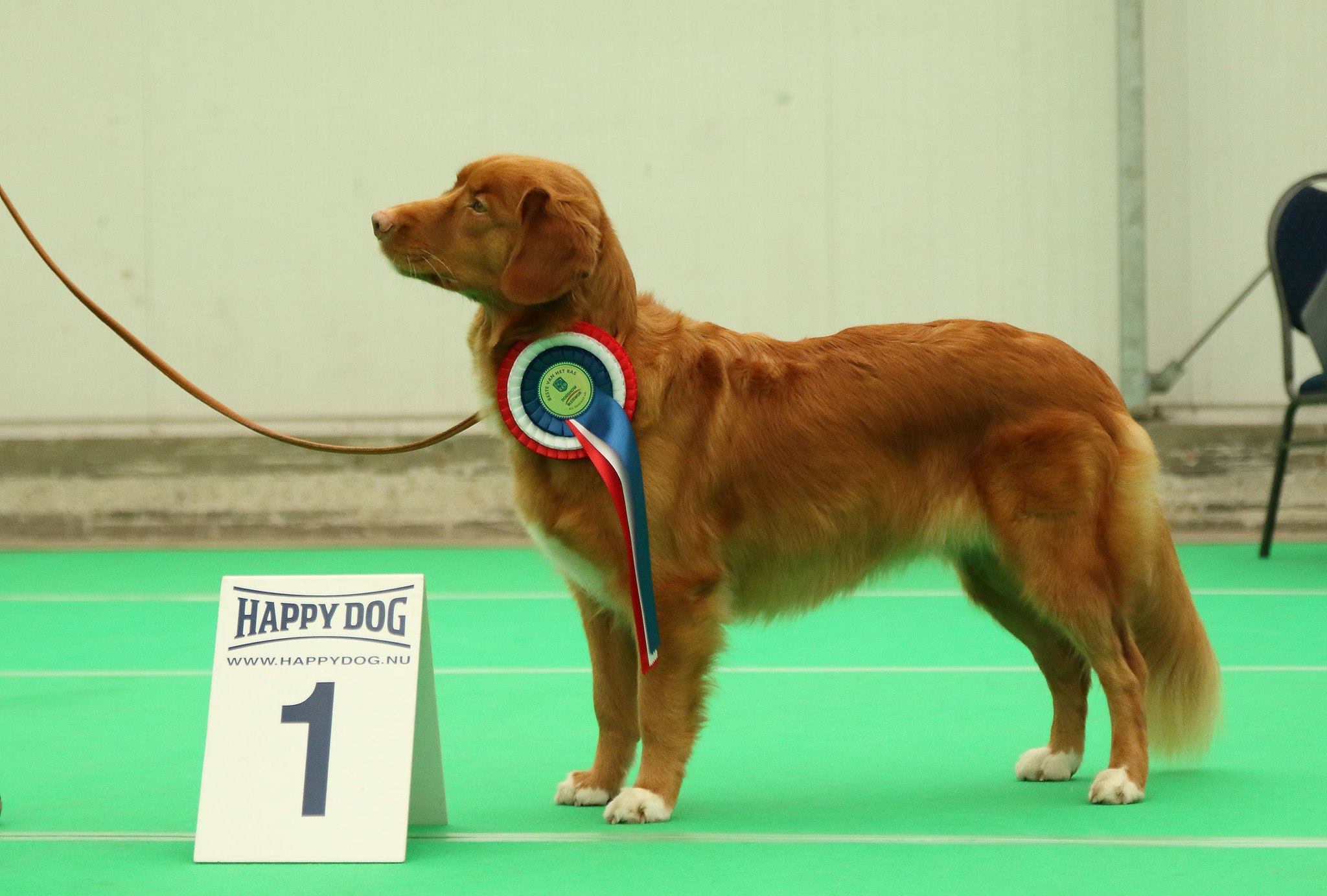 Jazzlynn behaalde een 1 U in de open klasse op show in Bleijswijk. Tevens werd ze BOS (beste teef &BOB (beste van het ras) waarmee ze haar Nederlands kampioenschap kon afronden. Om de dag nog mooier af te sluiten werd ze in de erering (rasgroep 8 keuring) ook nog 5e. Trots op Jazzlynn. Naast dat ze nu Nederlands kampioen is, genieten we volop van haar.
Jazzlyn received a 1 U in the open classe on the Bleijswijk dogshow. She also became BOB (Best of Breed) and best bitch and became dutch champion. To end the day she also became 5th in breed group 8 in the ring of honor.
11-09-2017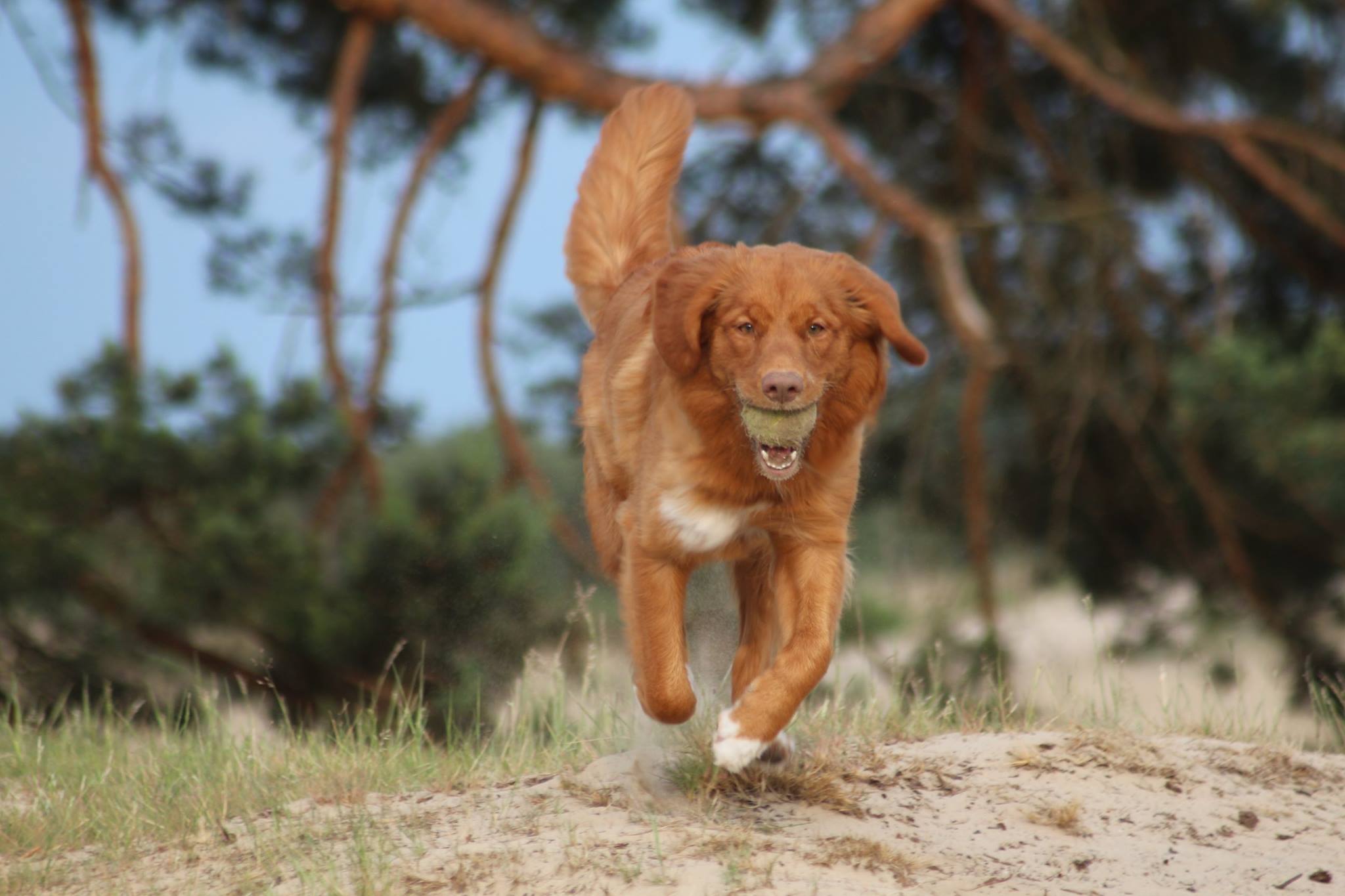 Vierden we alweer de 1e verjaardag van het eerste Nirvelli nest. We zijn trots op alle 5 de Nirvelli's en dank aan hun eigenaren voor alle updates.
The birthday of our first Nirvelli litter. We are proud of all 5 dogs and are happy with all the updates we receive from the owners.
05-02-2017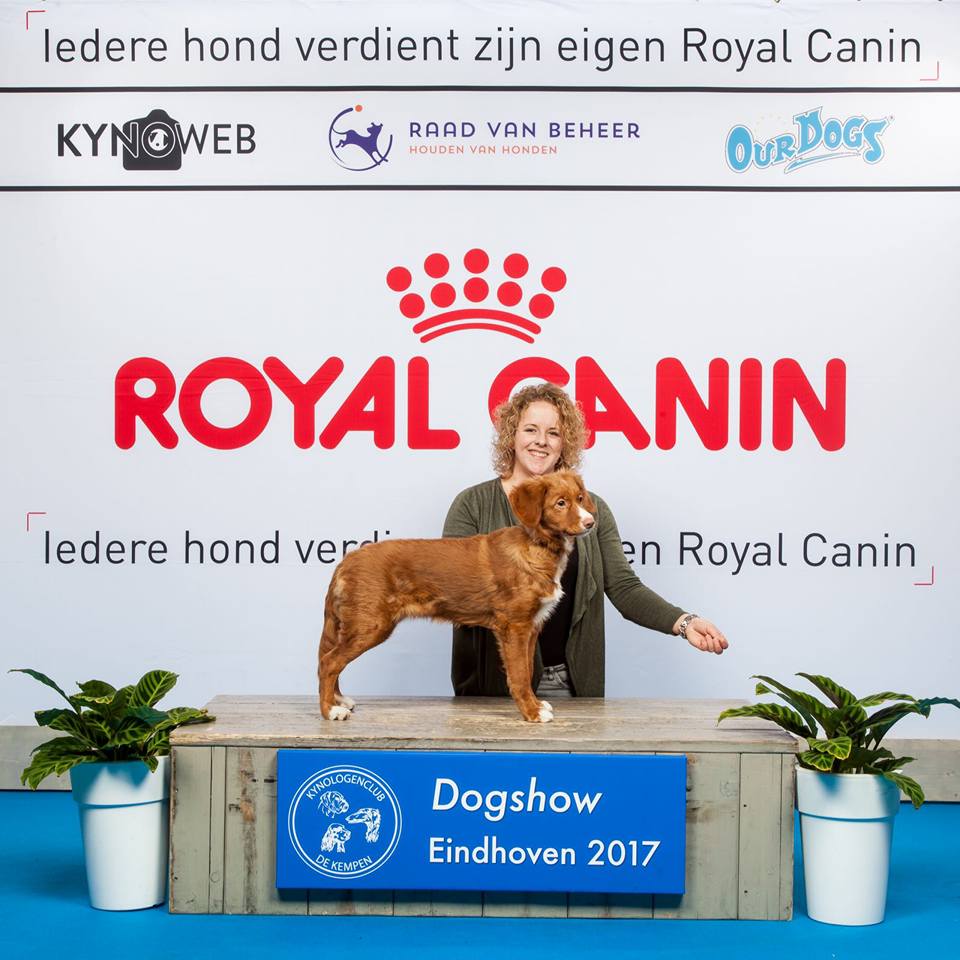 De eerste Nirvelli is naar show geweest. Nirvelli Not Just a Pretty Face (Summer) BOB baby op de show in Eindhoven. Super gedaan meiden, we zijn trots op jullie beiden.
The First Nirvelli went to show. Nirvelli Not Just a Pretty Face (Summer) became BOB Baby at show in Eindhoven. Well done girls, we are proud of you both.
08-11-2016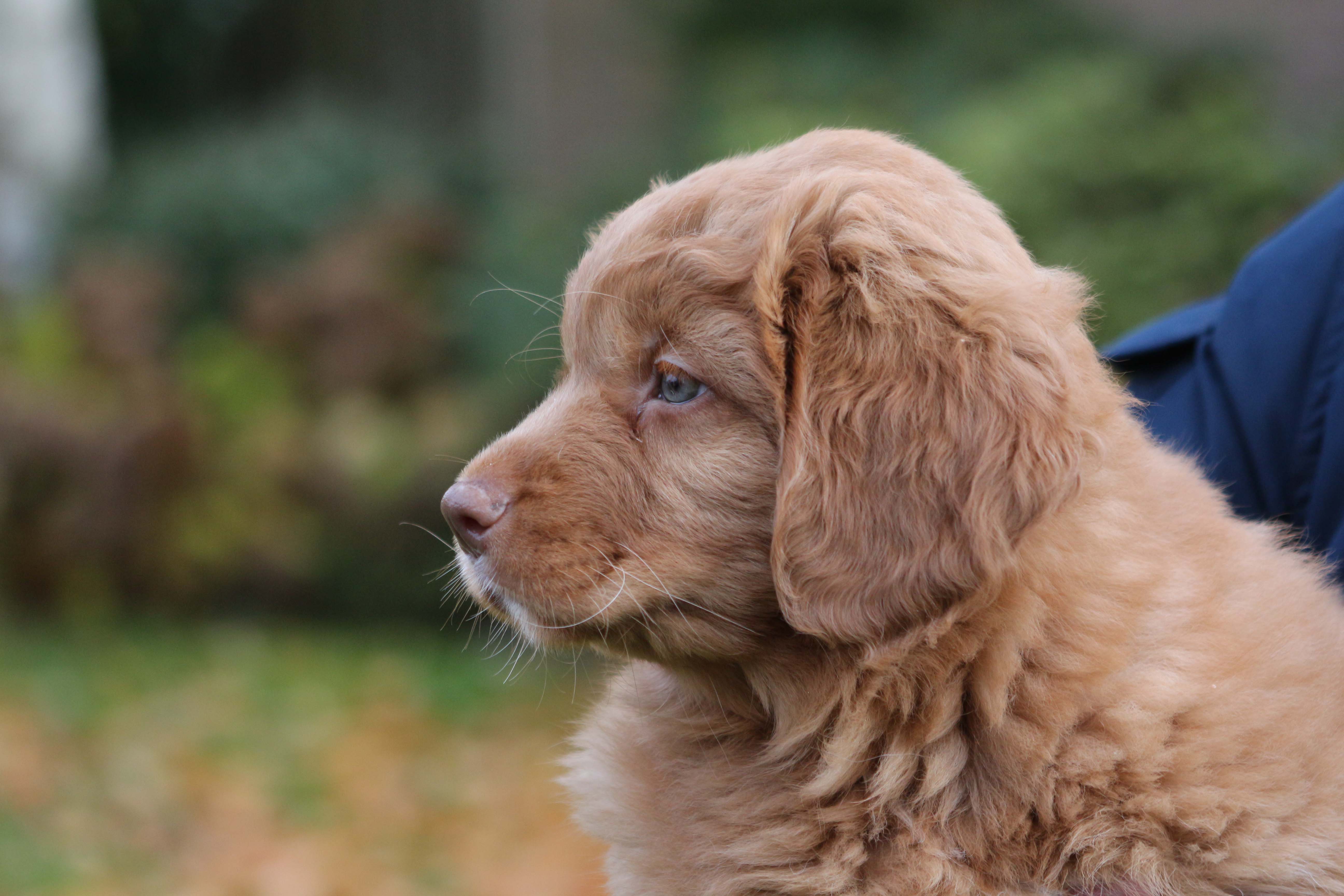 Nirvelli Honey I am Home " Fanny" komt de Nirvelli familie versterken
Nirvelli Honey I am Home "Fanny" will stay in the Nirvelli family.
17-09-2016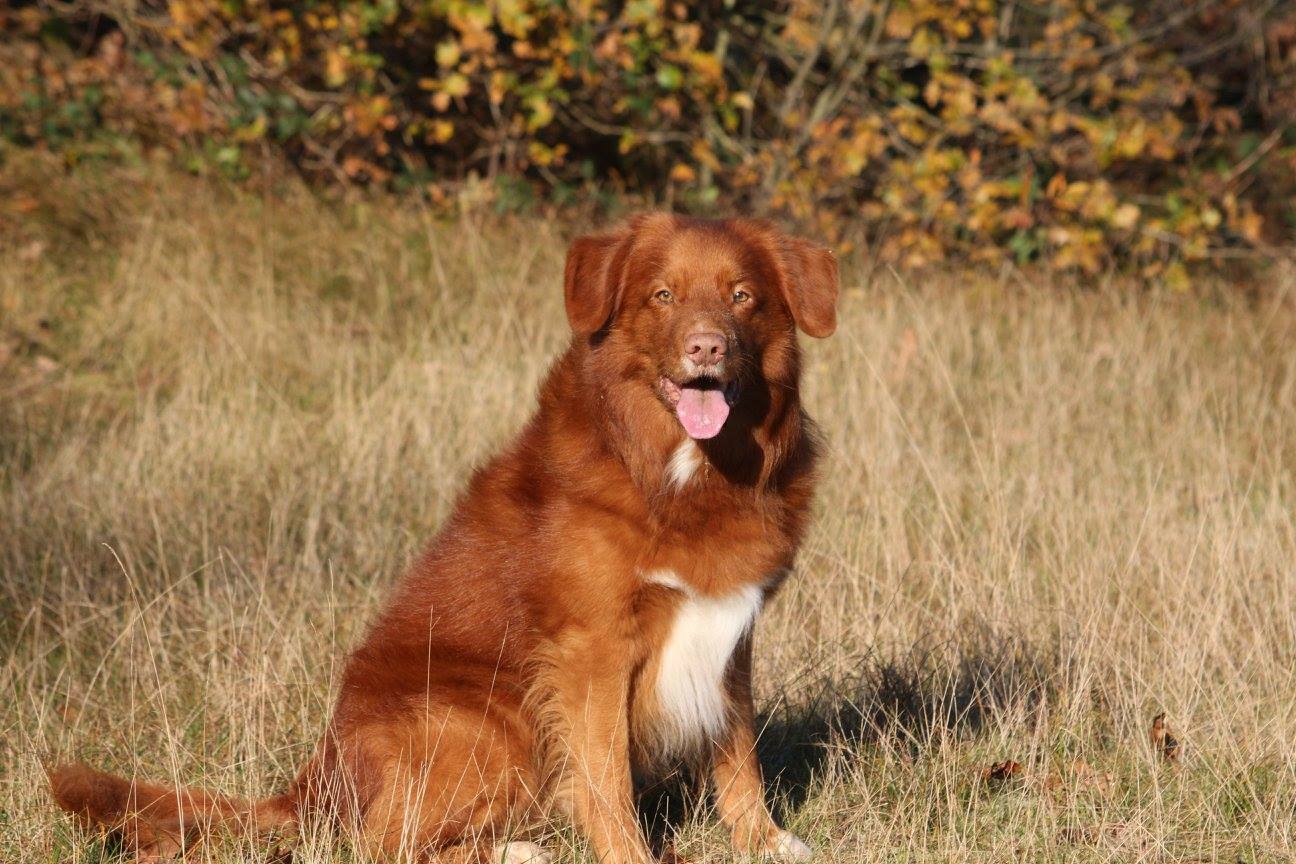 Vreugde en verdriet ligt heel dicht bij elkaar. We hebben helaas afscheid moeten nemen van Nolan. Een pracht hond. Wat heeft hij in zijn leven alles gegeven. Altijd klaar voor actie maar ook een geweldige gezinshond. Nolan, onze once in a lifetime!
Joy & sadness in one week. Unfortunately we had to let Nolan go. A great dog. Full of life, and always ready for action. But also our loyal companion and family dog. Nolan, our once in a lifetime!
11-09-2016
Welkom op de wereld: Het Nirvelli Country song nest. 2 reutjes en 3 teefjes, Jazzlynn is een super moeder.
Welcome to the world: The Nirvelli Country Song litter 2 males & 3 females. Jazzlynn is a great mother.
4-09-2016
Jazzlynn is inmiddels bijna 8 weken drachtig. Haar buik is nu zo flink gegroeid dat ze niet lang meer wil wandelen. Rondjes rondom het huis dan maar. Ook is ze voorzichtig. Ze sprong vorige week nog over het stenen muurtje in de tuin. Vanaf gisteren doet ze dit niet meer, ze loopt er nu voor het eerst omheen. Ze is van onze wildebras verandert is een heus moedertje. We kijken vol verwachting uit naar de geboorte van de puppen.
16-06-2016
Nolan en Jazzlynn zijn beide vrij getest op DEN! Verder hebben we een positief fokadvies mogen ontvangen van de Toller club, zie puppies
Nolan and Jazzlynn both tested clear for DEN! Also we received a possitive breeding advice from the Toller Club, see puppies
31-03-2016
Nolan heeft er 3 zonen en 4 dochters bij. Moeder is Jayla van de familie Hartog. Nolan & Jazzlynn hebben beide op 22 maart de ECVO (oogspiegel) gehad. Ze zijn weer goedgekeurd voor 1 jaar. Dit betekend dat al Jazzlynn haar gezondheidsuitslagen goed zijn en een nestje met haar gepland kan gaan worden!
Nolan is a daddy again of 3 males and 4 females. Mum Jayla (owner family Hartog) is taking good care of them. Both Nolan & Jazzlynn got their eye exam, valid again for 1 year! This means Jazzlynn passed all healthtest with good results and we can start planning her first litter!
05-03-2016
Op de show in Bleiswijk werd Jazzlynn reserve beste teef. Enkele maanden later in Eindhoven werd ze beste teef en tevens beste van het ras. Jazzlynn heeft nu genoeg punten voor het nederlands kampioenschap, echter is ze nog te jong en zal ze nadat ze 27 maanden oud is een reserve CAC moeten halen om kampioen te worden We hebben in september deelgenomen aan de clubdiploma dag georganiseerd door de Nederlandse tollerclub. Jazzlynn liet heel mooi werk zien met pracht punten (8,9,9,10). Helaas stranden we op het laatste onderdeel van de dag. Het onderdeel vooruitsturen en terugkomen op bevel. Jazzlynn ging mooi in 1 rechte lijn vooruit, maar waar ik al bang voor was gebeurde Jazzlynn negeerde het terugkom bevel want er moet hier toch echt ergens een dummy liggen. Het zelfstandig zoeken zit er goed in bij Jazzlynn alleen kwam het nu niet zo goed uit ;-)
At the show in Bleiswijk Jazzlynn became reserve best bitch. A few months later in Eindhoven ,she was also best bitch and best of breed. Jazzlynn now has enough points for dutch championship, but she is still too young and after she is 27 months old needs to get a reserve CAC to be champion. We participated the clubdiploma day organized by the Dutch tollerclub in September. Jazzlynn showed very nice work with high points (9,9,8,10). Unfortunately we got a 0 at the last test. Jazzlynn went nicely in a straight line forward. But ignored my call to come back. She could not believe that there wasn't a dummy, so she searched for it. Free search is one of Jazzlynn her qualities. But this was not the intention this time. Very proud of out working girl.
25-07-2015
Op de dubbel show van Rotterdam behaalde Jazzlynn op zaterdag een 1 uitmuntend in de jeugd klasse. Ook werd ze BOB!! Op Zondag werd ze wederom eerste met een uitmuntend in de jeugdklasse en werd ze reserver beste teef!. Ze is nu definitief NL jeugdkampioen.
On the double show of Rotterdam Jazzlynn received on Saturday 1 excellent in the youth class . She also became BOB !! On Sunday she was again first with an excellent in the youth class and was best reserve bitch. She is now NL Junior Champion.
12-04-2015
Jazzlynn behaalde op show in Luxemburg eind maart een 3e plaats met een uitmuntend. Het weekend erna op de show in Goes behaalde ze een 4e plaats (van de 10 jeugdteefjes) en de dag later een 1e plaats (van de 8 jeugd teefjes). Ze behaalde hiermee een Jeugd CAC op een leeftijd van net 9 maanden!
Jazzlynn her debut in youth class at show in Luxembourgh; 3 Excellent. The weekend after that she was entered both days in Goes. She became 4th (10 entries in youth class) & 1st (8 entries in youth class). She got a youth CAC at just 9 months of age!
31-01-2015
Jazzlynn werd vandaag BOB en later ook nog eens BIS baby! Onder de indruk van onze kleine dame.
Jazzlynn became BOB and BIS puppy today! Realy impressed of this little lady.
21-12-2014
Jazzlynn werd vandaag op de kerstshow Best of breed baby. Haar keurverslag was zeer lovend. Trots op deze jonge dame, ze heeft het super gedaan op haar eerste show.
Jazzlynn became BOB baby with a very promising on her first show!. And she received a glowing report from the judge. Proud of our little girl!
15-10-2014
Nolan is opnieuw vader geworden van 3 reutjes en 3 teefjes bij kennel Fire Shadow (Rusland).
Nolan became father again of 3 boys & 3 girls at kennel Fire Shadow (Russia)
06-09-2014
Onze jongste telg Jazzlynn is vandaag na een lange reis uit Canada bij ons komen wonen. Ze heet voluit Redfox Springhearts2 Nirvelli.
Our newest family member Jazzlynn has come to live with us today. Her full registration name : Redfox Springhearts2 Nirvelli(imp. Canada)
22-07-2014
Collin bleek ernstig ziek te zijn (kanker). Helaas was er geen andere keus dan onze grote vriend van ons heen te laten gaan. Altijd in onze gedachtes lieve kanjer, tot het laatst was je onze vrolijke Coco/Co jack.
Collin was found to be seriously ill (cancer). Unfortunately, we had to let him go. Always in our minds sweet,friendly boy from us!